G/DC-005, Christ Cross – 261m, 1 point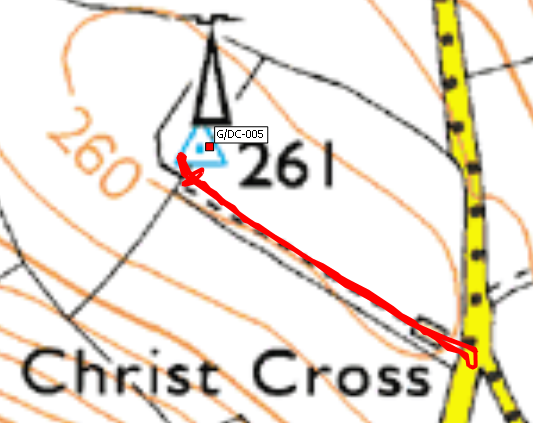 Parking for this summit is difficult.  There is just about room to get a car onto the verge at SS 966 050.  The track up to the trig point is over private ground so you may want to activate from the roadside which is within the AZ.  I walked up to the true summit, there is a trig point there buried in the hedge but it may take a bit of finding.  I set up the station on the gatepost beside the water board mast and soon had four contacts in the log with a bit of work, there were not many people around on 2M that morning.
G/DC-005 log

On the way back to the car we had a quick look at the small mast on the farm building near the gate, this is the GB3EX repeater mast.
Journey Details
Date – 27th July 2019
Postcode – EX5 4LY
Parking – SS 965 050
Radio – Kenwood TH-D74 + 25W PA
Antenna – MFJ Long Ranger
Band – 144 FM
Contacts – 4
SOTA points – 1
Group – Myself, Belinda, Jacob & MiL
Walking Route Summary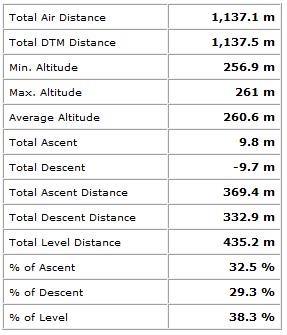 Profile