After the tribulations of Saturday on Pillar I decided to complete the original plan on the Sunday to activate Great Gable and Kirk Fell. The weather couldn't have been more different just one day later.  The wind had dropped to more normal levels and the temperature had risen.  There was even sunshine at times and visibility was great.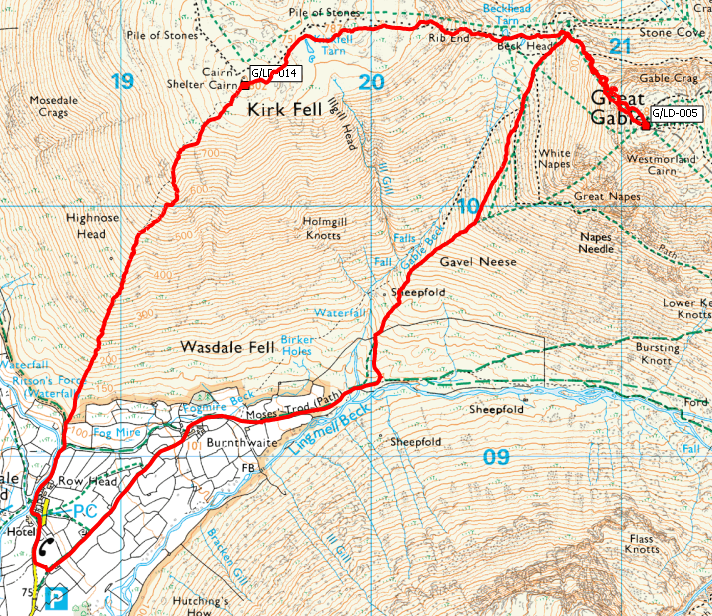 G/LD-005, Great Gable – 899m, 8 Points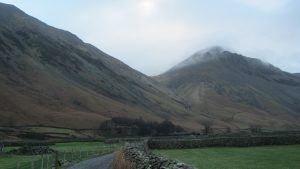 The walk in and up to beck head is pleasant.  There is a good path up over easy ground. At Beck Head turn right up much steeper and broken ground.  The path is not so easy to find here, try and keep more to the right.  The top of Great Gable was in cloud when I arrived and above about 800m the rock was all covered in a thin layer of verglas making passage tricky at times.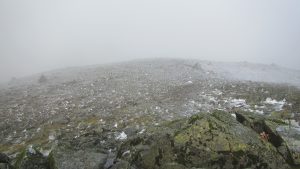 The summit plateau was quite surreal with extensive frosting and poor visibility, it was more like a moonscape.
Once again I managed to make the contacts without setting up the beam.  I stood on top of the summit cairn and soon had  six contacts in the log.
G/LD-005 Log

Dropping off the summit back down to Beck Head I managed to find an easier route down and was soon back at the col.
G/LD-014, Kirk Fell – 802m, 8 Points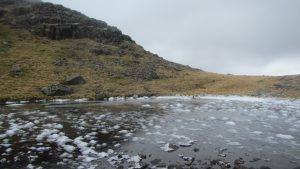 From Beck Head it is an easy route West up onto Kirk Fell.  The ground gets steep in places but nothing of any difficulty.  The summit plateau was in the clouds when I arrived so visibility was poor.  Note there is a small false summit before reaching the main summit proper.  As I arrived at the summit I heard Mark M0NOM calling from the summit of G/LD-050 Gummer's How so I grabbed the mic and managed to quickly get a summit to summit contact in the log.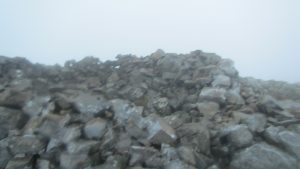 There is a nice summit shelter at the top so I set up here to make another six contacts, once again all using just the Nagoya antenna with 5w from the HT.  With the successful activation in the bag it was time to head back down.  There is a path on the map South West straight down the nose of Kirk Fell.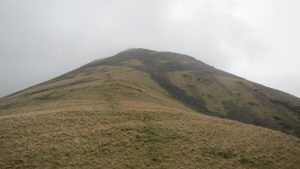 I had seen is from below on the walk in and knew it was going to be steep, but as the weather was not too bad I decided to try it anyway.  It was steep but perfectly passable.  I am not sure I would like to come up that way though as there is a lot of loose scree to cross.
G/LD-014 Log

Journey Details
Date – 16th December 2018
Postcode – CA20 1EX
Parking – NY 186 085
Radio – Kenwood TH-D74
Antenna – Nagoya NA771
Band – 144 FM
Contacts – 6+7
SOTA points – 16 + 6 bonus
Group – Myself
Walking Route Summary