G/LD-003 – Helvellyn
Helvellyn via Striding Edge. A lakeland classic, it needs no introduction.  Starting from the main car park in the centre of Glenridding, up via Striding Edge around the top and back down via Swirral Edge.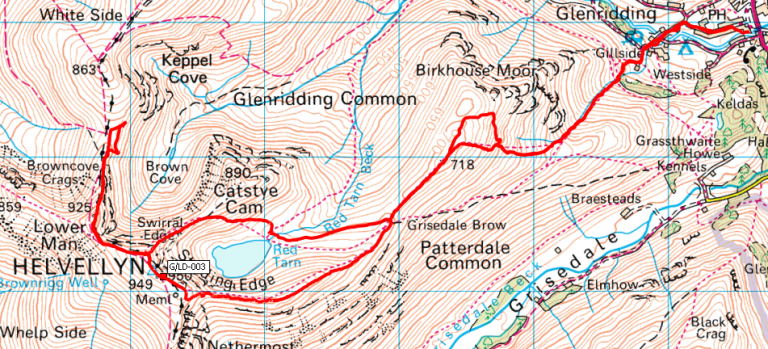 Even though we did the walk in June it was still wet and windy on top.  Visibility was no more than 50m and the views were non existent.  I didn't set up the main antenna as I was able to qualify just using the rubber duck on the handheld.

Journey Details
Date – 16th June 2018
Postcode – CA11 0PD
Parking – NY 386 169
Radio – Wouxan KG-UV6D
Antenna – Nagoya rubber duck
Band – 144 FM
Contacts – 4
SOTA points – 10
Group – Myself & Peter