G/DC-008, Hensbarrow Downs – 365m, 1 point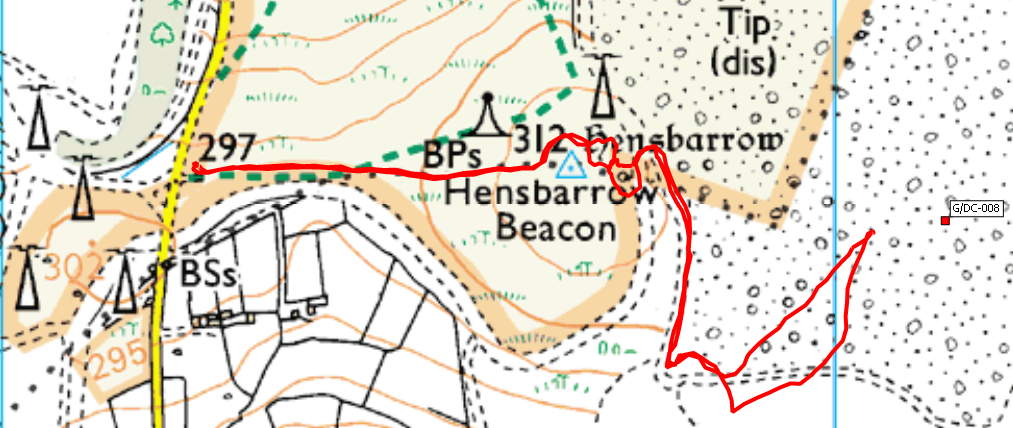 From St Austel head North on the road to Roche.  There is a small parking area at SW 992 575 with room for four or five cars if parked carefully.  The path from here up to the trig point is fairly overgrown but passable.  From the trig point up onto the access road though was very difficult this year as it is badly overgrown.  Just battle your way through the gorse and brambles and don't wear shorts as I did! Once onto the access road it's easy to reach the summit plateau where you will have to take a guess which is the highest point as it's pretty flat.  I was out by about 90m this time but the whole area is within the AZ so it isn't a problem.  I set up the station using the Long Ranger again due to the problems previously with the beam.
G/DC-008 Log

It took a bit of work to put four contacts in the log but eventually I did it before packing up and setting off back to the car.  The return is much the same as the ascent.
Journey Details
Date – 25th July 2019
Postcode – PL26 8XT
Parking – SW 992 575
Radio – Kenwood TH-D74 + 25W PA
Antenna – MFJ Long Ranger
Band – 144 FM
Contacts – 4
SOTA points – 1
Group – Myself
Walking Route Summary