G/DC-001 – Devon High Point
After Christ Cross in the morning we wound our way along the minor roads onto Dartmoor for the main dish of the day, High Willhays.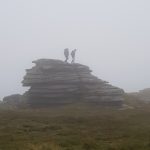 Following M0BLF's excellent instructions from his blog, we arrived at the parking spot without any problems (although his coordinates are slightly out, the parking is at SX 590 912).  With the extra height gained we were walking in cloud but there is a clear track all the way up so navigation was not a problem.  The cloud did lift later in the day for the return to the car.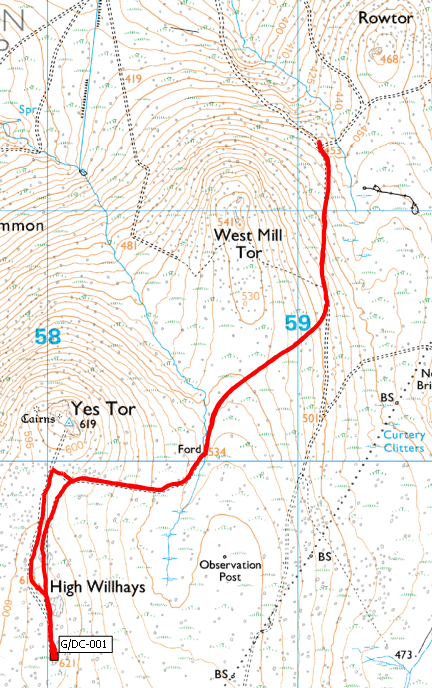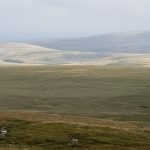 I set the station up on the pile of rocks on the top of the Tor and soon enough had four contacts, although again once I had the four required there was no-one else waiting to claim the points so we packed up and headed back down to the car.  By this time the cloud had lifted a bit and we enjoyed a few glimpses into the distance.
Journey Details
Date – 18th August 2018
Postcode – EX20 1QP
Parking – SX 590 912
Radio – Kenwood TH-D74 + 50W PA on 2m
Antenna – 2 ele yagi
Band – 144 FM
Contacts – 4
SOTA points – 4
Group – Myself, Belinda & Jacob
G/DC-001 Log

Walking Route Summary