G/SP-001, Kinder Scout – 636m, 4 Points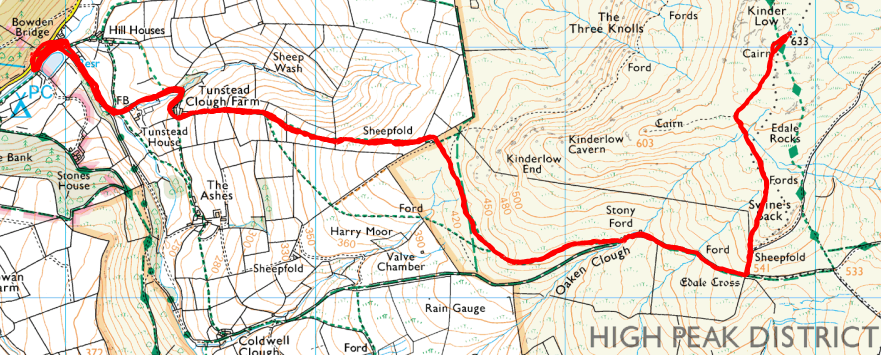 A trip up to the Peak District for a family do offered the chance for a bit of SOTA activity in an area new to me.  Kinder Scout, famous of course for the mass trespass, was one I have wanted to do for a long time, at last the chance came along.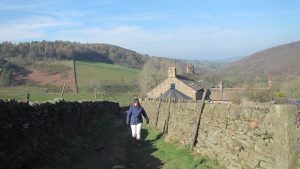 We managed to get an early start and so M7BBE and I were in the car park at Bowdern Bridge for a 9am start.  The map is not clear exactly where the car park is so after a bit of faffing around we found the bridge over onto Edale Road and up to Tunstead Clougth.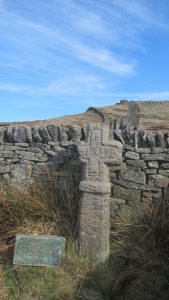 Here the road ends but the path on up through the fields is easily followed.   Once you reach the access land at SK 064 866 there is a path straight up Kinderlow End but we chose instead to take the longer but easier route around to the South of the hill, then turning North at Edale Cross.  This Cross is a stone monument on the side of the path marking the turning up towards Kinder Low.
From here  there is a narrow path up past some rocks until reaching a well paved route across the top leading to Kinder Low trig point.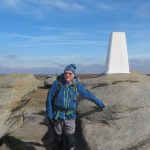 The true summit of Kinder Scout is a further 750m North East from the trig point but the height difference is only 3m gain so Kinder Low is well withing the activation zone.  The trig point is situated on the edge of the escarpment with good takeoff from the South through West to the North.
This is a popular summit with plenty of people around so we set up the station a little distance away from the trig point on some convenient rocks. We soon had twenty contacts in the log including three summit-to-summit contacts.
G/SP-001 Log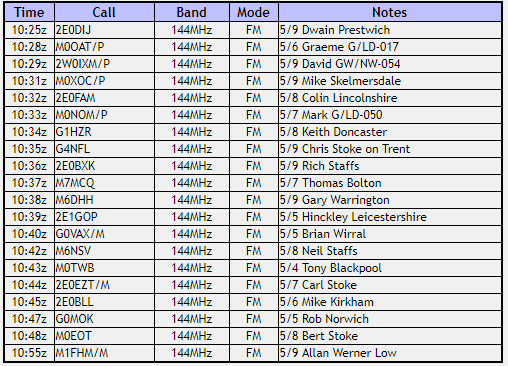 Once I had cleared the pileup we soon packed away the station and headed back down the same route to a well earned lunch at the pub in Hayfield!
Journey Details
Date – 6th April 2019
Postcode – SK22 2LH
Parking – SK 048 869
Radio – Kenwood TH-D74 + 50W PA on 2m
Antenna – MFJ Longranger
Band – 144 FM
Contacts – 20
SOTA points – 4
Group – Myself and Belinda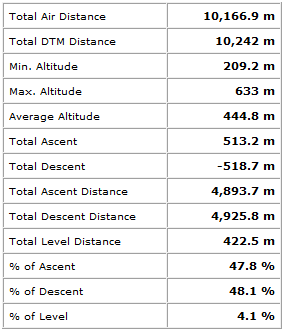 Route Profile