G/WB-019 – May Hill
Had a spare Saturday afternoon and the weather was looking good so thought I would bag a couple of 1 pointers.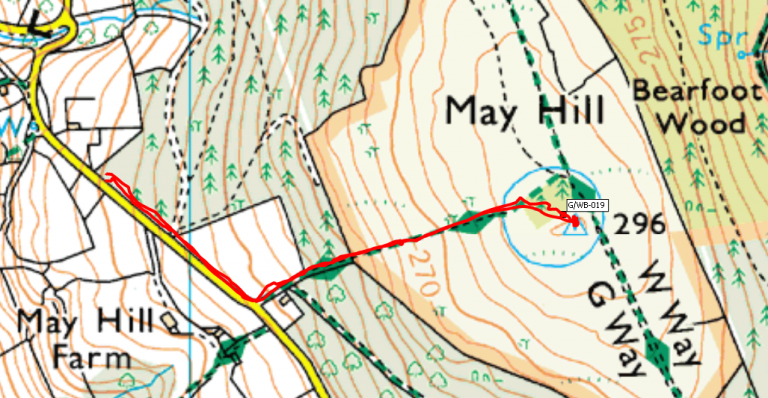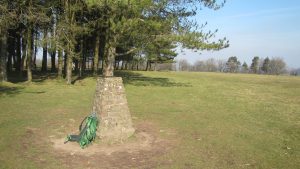 I decided to try May Hill from the road to the West.  This is a narrow road but there is parking available for about four cars in a small lay-by at SO 688 213.  It is a short walk up the hill to the small copse on the summit.
I soon set the station up alongside the trig point and logged six contacts.
G/WB-019 Log

Journey Details
Date – 24th February 2018
Postcode – GL17 0RF
Parking – SO 688 213
Radio – Kenwood TH-D74 + 50W PA on 2m
Antenna – 2 ele dipole
Band – 144 FM
Contacts – 6
SOTA points – 1
Group – Myself
Walking Route Summary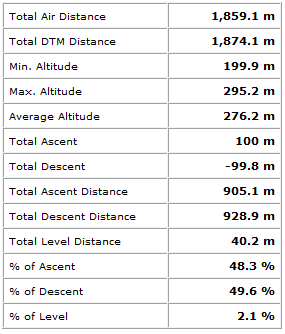 G/WB-021 – Ruardean Hill
A few miles to the South or May Hill is Ruardean hill.  This has to be one of the shortest SOTA walks there is.  The summit is on the village green and there is room to park on the roads nearby.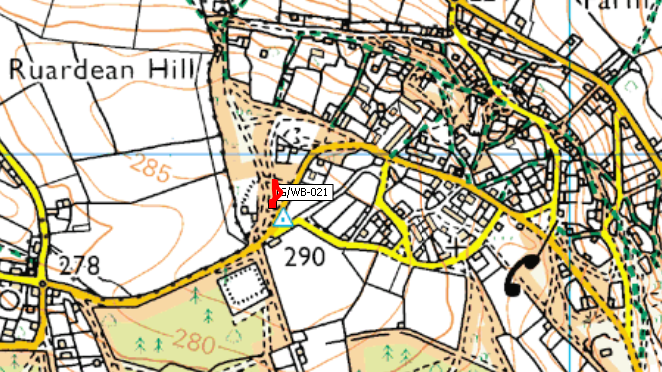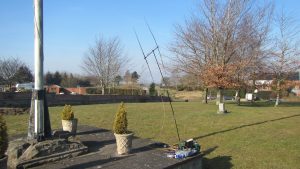 If operating on VHF then there are a couple of small masts on the buildings nearby that create a lot of interference on the channel.  You will need a radio with a reasonable front end to avoid overloading.  I soon managed to get four contacts in between the bursts of noise before packing up and heading back to the car.

Journey Details
Date – 24th February 2018
Postcode – GL17 9AR
Parking – SO 634 169
Radio – Kenwood TH-D74 + 50W PA on 2m
Antenna – 2 ele dipole
Band – 144 FM
Contacts – 4
SOTA points – 1
Group – Myself
Walking Route Summary