G/LD-022 – Seat Sandal
Seat Sandal was a nice bonus summit.  We were meant to be driving home from the Lakes on the Sunday but I managed to slip this one in on the way past.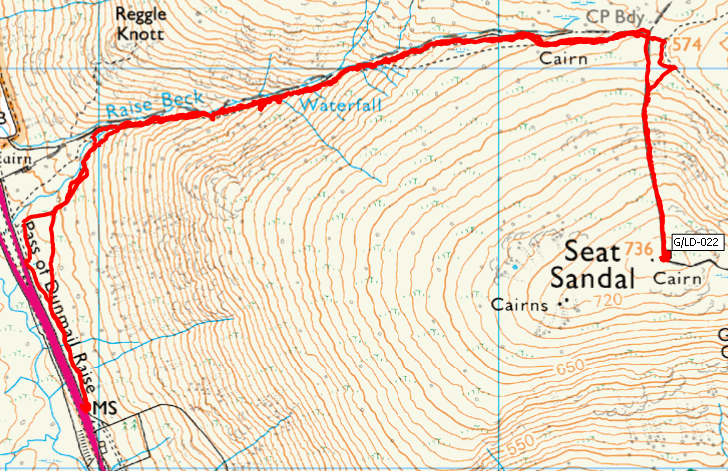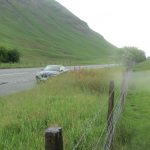 Parking is not ideal being on the side of the main A591 route through the Lake District but there is a lay by with room for a few cars.  If this is full there is another lay by on the other side or the road just to the North a little way.
Access is over the stile in the lay by and then follow the road North until Raise Beck.  Initially the path is not clear as there are many options created by the sheep.  Choose whichever seems the best option heading for the very obvious gully.  Once you reach the gully then just follow the wall up until you reach the remains of the old boundary fence,  This is quite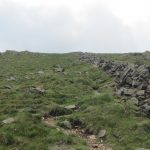 obvious as it has bits of iron fence post still protruding from the ground.  Here turn right and follow the old boundary wall to the top.  There is a fairly easy, if steep, path alongside the wall to the top.
There is plenty of room at the top to set up the station, there is both a large summit cairn and a shelter, either of which are suitable.  On the day I did this summit it was also one of the 2m backpacker contest days so rather than calling CQ Sota I entered the contest.  I only had limited time on the top but managed to squeeze in eight contacts in half an hour operating during which time I logged stations as far away as the Isle of White and into Scotland.  See the contest map below.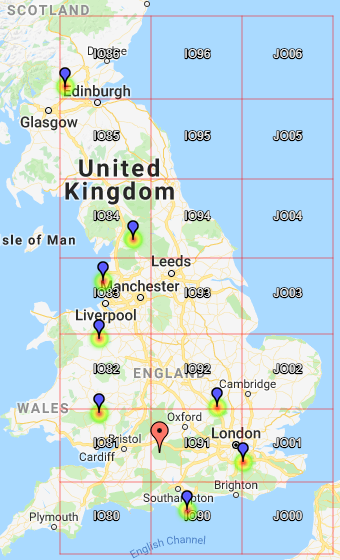 Overall I was very pleased with this and only wished I had the time to work the full four hours of the contest.

The return route is simply a reverse of the route up so shouldn't be a problem.  If you have more time than I did you may like to take in Grisedale Tarn which is just beyond the saddle.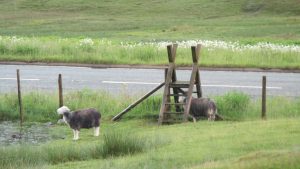 Although the weather was lovely for most of the day, half way back down the clouds gathered and after a nearby clap of thunder the heaven opened, needles to say by the time we got back to the car we both got absolutely soaked and what had been dry stream beds on the way up were now running off the side of the mountain.
Journey Details
Date – 10th June 2018
Postcode – LA22 9RS
Parking – NY 329 111
Radio – Wouxan KG-UV6D + 50W PA on 2m
Antenna – 2 ele dipole
Band – 144 FM
Contacts – 8
SOTA points – 6
Group – Myself & Belinda