G/LD-004 – Skiddaw
A weekend in the Lake District and a chance to do a couple of Sota summits.  On the Saturday we went up Skiddaw. The weather was favourable forecast as a clear day with occasional showers and cloud above the summit.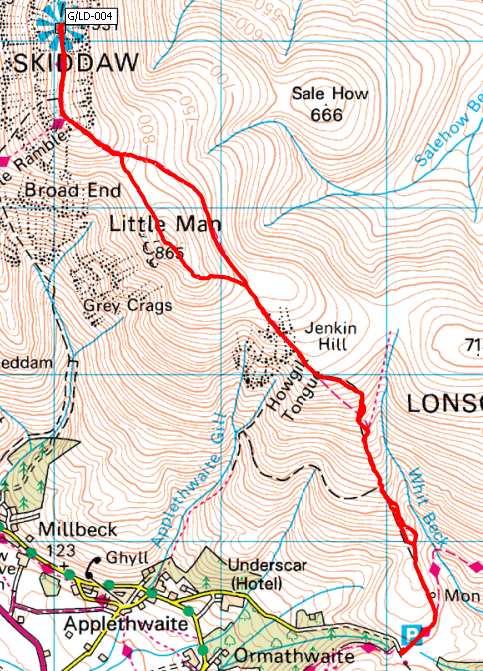 We chose the shorter route, starting from the car park East of Applethwaite (CA12 4PH).  This can get busy so on a good day it's worth getting in early.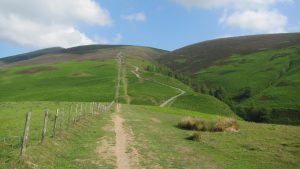 The path up to Skiddaw summit is very obvious and well frequented.  You won't travel up alone!
There is the option to also bag the summit of Little Man, I chose to do it on the way back down so bypassed it on the way up.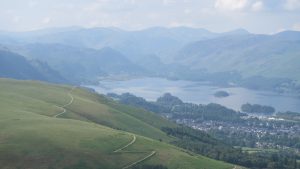 On a clear day as expected the views are stunning.  As you gain altitude Derwent water will emerge below you as the main summit of Skiddaw appears above you.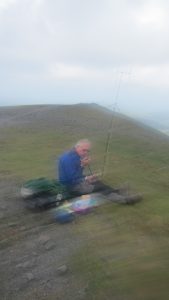 At the summit there is plenty of room to set up the station.  I found a spot to the NE of the cairn with just enough grass to get the pegs into.  The summit will be busy so it is best to be far enough away from it so as to not annoy other visitors.
There was plenty of activity on the bands and I soon had eighteen entries in the log including a couple of summit to summits.  All to soon it was time to pack up and after a bit of lunch to head back down to the car park.  On the way down I took in the summit of Little Man, not a Sota summit but a nice bonus on the side.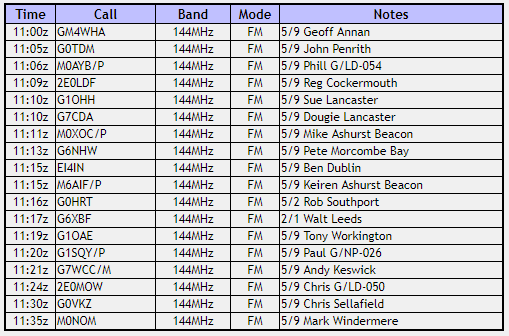 On reaching the car park we were welcomed by the sight of a small van selling ice creams and soft drinks which was a welcome finale to a lovely day walking.
Journey Details
Date – 9th June 2018
Postcode – CA12 4PH
Parking – NY 280 253
Radio – Wouxan KG-UV6D + 50W PA on 2m
Antenna – 2 ele dipole
Band – 144 FM
Contacts – 18
SOTA points – 10
Group – Myself & Belinda