GM/WS-003 – Carn Mor Dearg
After a long drive up to Fort William on the Friday we woke early Saturday looking forward to the walk up the CMD and around to the Ben.  The weather was pretty wet with amber warnings in place for the amount of rain to expect but still, I am sure we have had worse in the Brecon Beacons.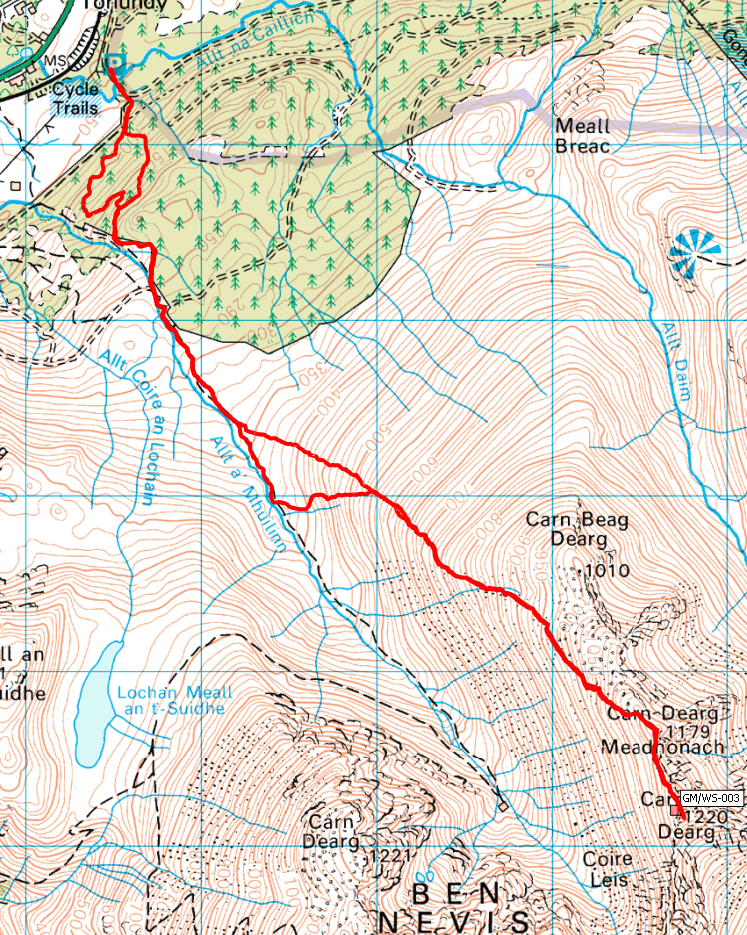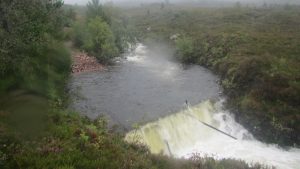 We parked up at the free North Face car park near Torlundy.  It is a pleasant walk from here up through the forest to the edge of the access land.  The route is signed most of the way for the CIC hut. Due to the amount of rain that had come down in the past few days the rivers were extremely swollen and dramatic.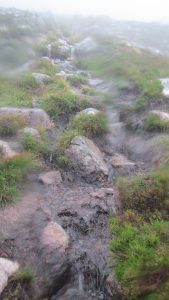 From the forest we followed the obvious path SE until we reached 340m where there is a less obvious path forking off to the left up towards Carn Dearg Meadhonach.  This path was initially very boggy as the ground is not so steep causing the water to pool.  Once we got onto the steeper ground it was less boggy but the paths were now more like waterfalls.
It's a long steady slog up to the first summit but nothing too difficult.  At times the path disappears for a while but is soon found again and leads straight to the top bypassing the more northerly summit of Carn Beag Dearg.
Once onto the ridge-line it's an easy traverse over to the first SOTA summit at Carn Mor Dearg where we set up the stations and soon had four contacts in the log.  By this time the wind was up above 25mph and the temperature down around zero so with the cloud-base at about 800m and no visibility we decided to return back by the same route we had ascended rather than to complete the circular route over Ben Nevis.  It will still be there next year.
GM/WS-003 – Log

Journey Details
Date – 31st August 2019
Postcode – PH33 6SN
Parking – NN 144 764
Radio – Kenwood TH-D74 + 75W PA
Antenna – DIAMOND SRH770S
Band – 144 FM
Contacts – 4
SOTA points – 10
Group – Myself + Peter M7XPE
Walking Route Summary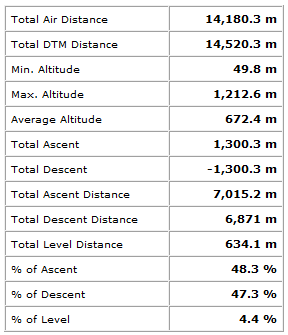 Profile