EI/IE-002, Mullaghcleevaun – 849m, 10 points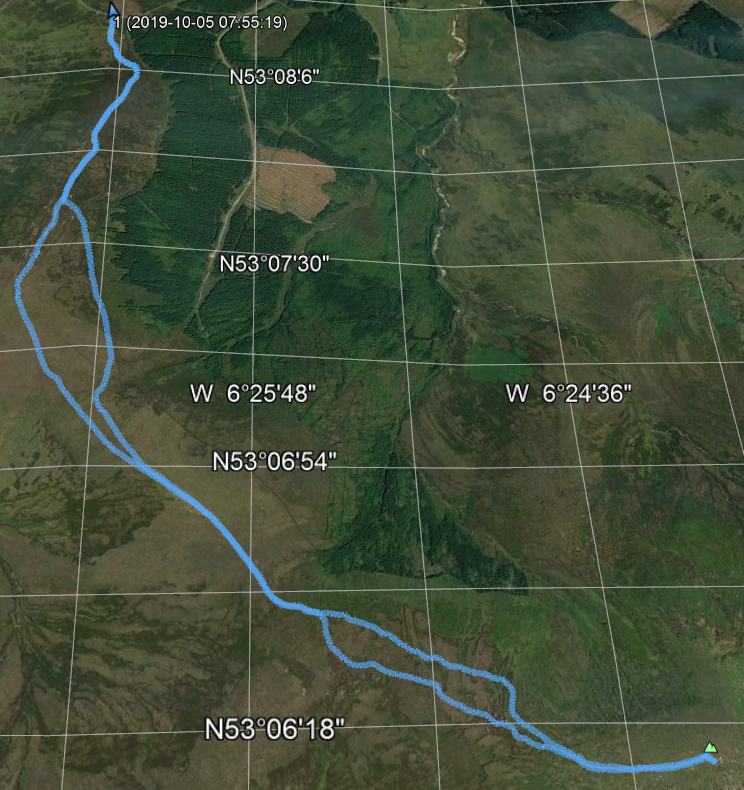 From the car park there is a clear track South almost to the summit of Black Hill. Follow this and then continue up to the top of the hill.  From the summit there is an obvious track leading South East over to Mullaghcleevaun itself.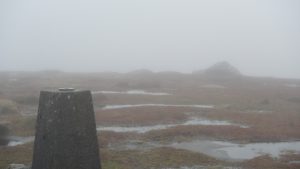 Follow this where possible although it is mostly over peat bog.  The track disappears in places and you will need to resort to the compass unless it's a clear day and you can see the top.  When I did this route in October 2019 the path was very wet and many times it was easier to parallel the path rather than trying to follow it.  The summit of Mullaghcleevaun is a large flat top marked by a trig point and a number of large boulders looming out of the mist.  I set up the station at the trig point and soon worked nine contacts including Dec in Dublin and also into Northern Ireland and Wales.
EI/IE-002, Mullaghcleevaun Log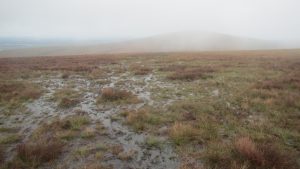 The return back to the car is just a reversal of the route up although I did skirt around the summit of Black Hill, I don't think this really helped as the going was very rough, next time I think I will just go over the top again on the way back.
Journey Details
Date – 5th October 2019
Parking (Grid) – O 043 108
Parking (Lat/Long) – 53.138243 -6.4409789
Radio – Kenwood TH-D74 + 50W PA
Antenna – 2 Element Yagi
Band – 144 FM
Contacts – 9
SOTA points – 10
Group – Myself
Distance – 11.6Km
Parking Height – 440m
Summit Height – 849m
Time Total –  3h 29m
Time Up 1h 35m
Time Down 1h 17m
EI/IE-014, Sorrel Hill – 599m, 6 points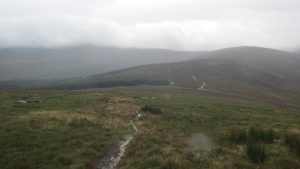 Having done Mullaghcleevaun in the morning, Sorrel Hill is just the other side of the road so makes a nice easy finish for the day.  It is an easy route up an obvious track and not as wet as Mullaghcleevaun.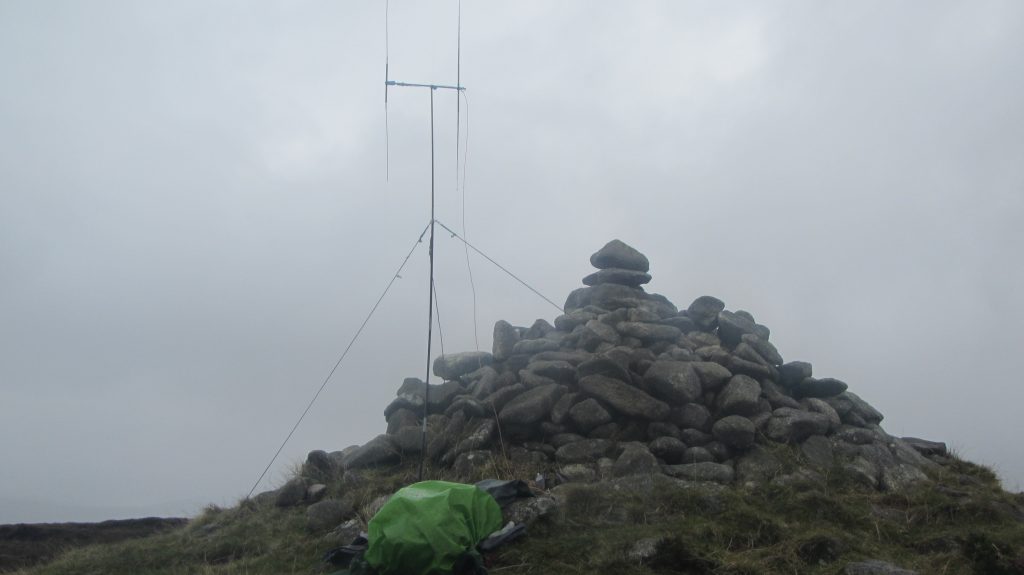 There is a nice cairn on the top where I set up my station and soon had another eight contacts in the log.

EI/IE-014, Sorrel Hill Log

Journey Details
Date – 5th October 2019
Parking (Grid) – O 043 108
Parking (Lat/Long) – 53.138243 -6.4409789
Radio – Kenwood TH-D74 + 50W PA
Antenna – 2 Element Yagi
Band – 144 FM
Contacts – 8
SOTA points – 6
Group – Myself
Distance – 2.45Km
Parking Height – 440m
Summit Height – 599m
Time Total –  1h 09m
Time Up h 23m
Time Down 0h 14m