GW/SW-041 Black Mountain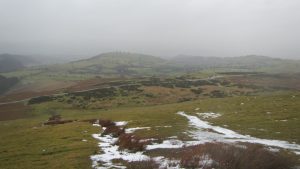 The forecast was bad for Saturday and worse for Sunday.  Persistent rain, winds to 50 mph, tops in cloud  and temperatures just above freezing. It wasn't wrong!
We arrived at the car park below Hay Bluff just after 9am.  There is normally plenty of room in the car park but this time someone had dumped a few piles of chippings in the car park, there was still plenty of room though.  The wind was buffeting the car and the rain was lashing down.  At this point we almost decided to turn around and head home again. But no, it couldn't really be that bad, could it? With a great deal of will power we managed to get kitted up and set out up the face of Hay Bluff.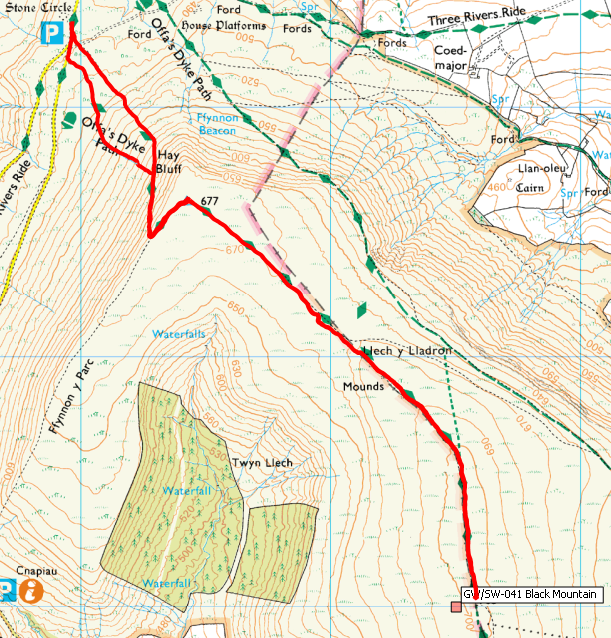 There was still a bit of snow lying on the path but it was rapidly being eroded by the rain, that is until we reached the summit plateau where the rain was just forming pools on top of the ice that covered the paths.  Added to the effect of the winds it made for some interesting walking.
We soon reached the summit cairn, if you can call it that, it's only a six inch high pile of a few small rocks, but still, it's enough to let you know you found it.
We set up the station and climbed into the emergency shelter for a bit of warmth and to try and keep the rain out of the equipment.
Black Mountain Log

We soon had eight entries in the log before the wind blew the aerial off the mast so we packed away and set off back down the hill.
Journey Details
Date – 10th February 2018
Postcode – HR3 5RJ (see text)
Parking – SO 239 373
Radio – Kenwood TH-D74 + 50W PA on 2m
Antenna – 2 ele dipole
Band – 144 FM
Contacts – 8
SOTA points – 6+3
Group – Myself & Peter
Walking Route Summary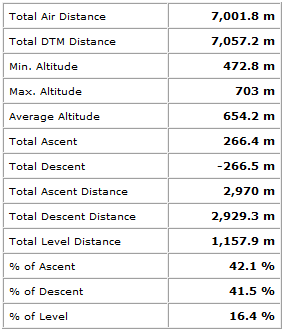 GW/SW-011 Sugarloaf
A short drive across Abergavenny brought us to the parking for Sugarloaf viewpoint.  Again there is no problem parking here with space probably for twenty or more cars.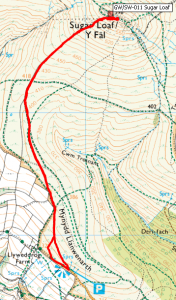 There are many routes up Sugarloaf as it is a popular walking spot.  Even on a day like this we passed plenty of walkers, albeit mostly they were on the lower levels.
It didn't take long to reach the summit where we set up the station at the trig point.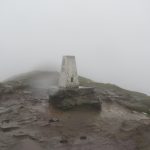 The trig point base has been heavily eroded over time so it now sits quite some way above the surrounding hill top.
Once again we made eight contacts although by this time the wind had dropped considerably so we were able to operate in the open and without the aerial being blown down.
Sugarload Log

The return to the car was straightforward and the weather cleared as we descended providing some lovely views over the Usk valley and even a hint of some sunshine at one point.
Journey Details
Date – 10th February 2018
Postcode – NP7 7LA
Parking – SO 268 167
Radio – Kenwood TH-D74 + 50W PA on 2m
Antenna – 2 ele dipole
Band – 144 FM
Contacts – 8
SOTA points – 2+3
Group – Myself & Peter
Walking Route Summary