GW/NW-009, Cadair Idris – Penygadair – 893m, 8 points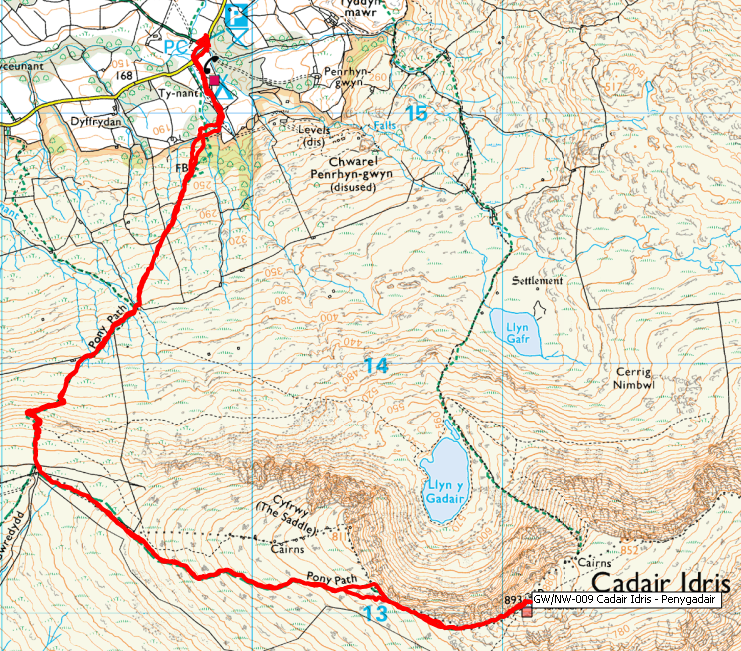 There are a few good routes up this mountain.  This time I chose the Pony Path, probably the easiest route used by many tourists in the summer months but today I had it to myself in the depths of Winter.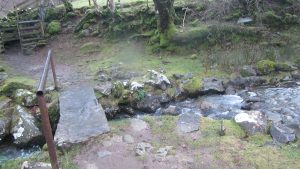 There is good parking available at SH 697 152 although as usual in the Snowdonia National Park it is not free.  Tickets cost £4.00 for 4 hours or £6.00 for the whole day.  It is easy enough to do the summit and back in four hours but not knowing how long I would be on top for I opted for the full day ticket.  The path is very obvious and quite steep until you reach the fork at SH 691 135.  The final section just before the summit is more dramatic and makes a nice finale to the climb.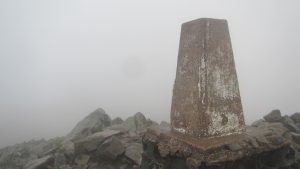 I had the summit to myself but I would imagine that on a summers day it would get very crowded, so plan accordingly.  There is a trig point on top which worked well for me but would probably not be usable when sharing the summit.
I set up the station on the summit and soon had sixteen contacts in the log then just after I had packed away I heard a call of "CQ SOTA" on the HT and quickly bagged Gillian 2W0OVW/P and Phil GW4HQB from GW/SW-013 using just 5W and the rubber ducky antenna.
GW/NW-009 Log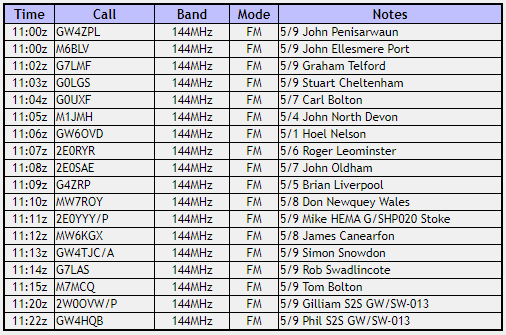 The return route was uneventful, just follow the path back to the car park.
Journey Details
Date – 22nd December 2019
Postcode – LL40 1TN
Parking – SH 697 152
Radio – Kenwood TH-D74 + 50W PA on 2m
Antenna – Long Ranger
Band – 144 FM
Contacts – 18
SOTA points – 8 + 3 = 11
Group – Myself
Walking Route Summary