GW/SW-003, Fan Brycheiniog – 803m, 8 Points
The weather for the weekend was forecast to be good for a change so a chance to bag Fan Brycheiniog.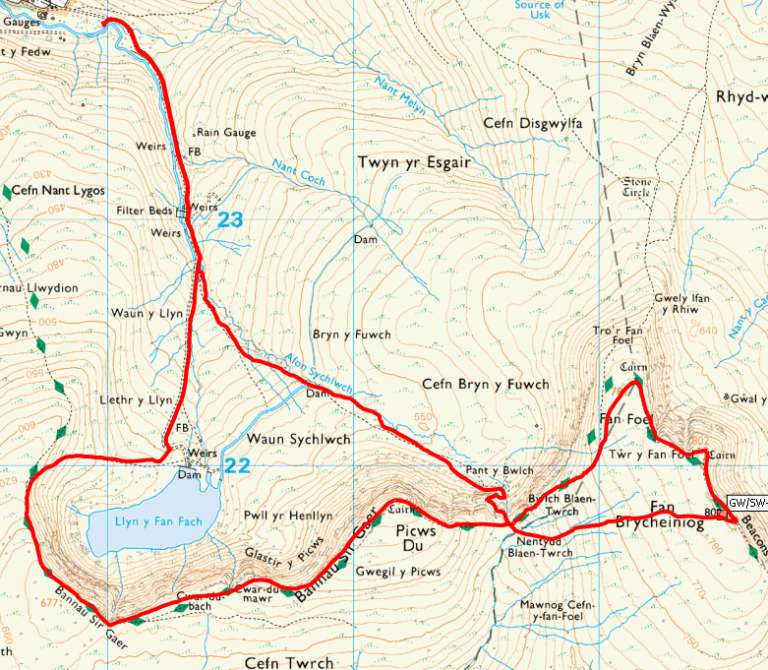 We started from the NW car park and took the long route back over Pic Du.  Visibility was good so all in all an uneventful but pleasant walk.  There was some wind blowing over the ridge at the top which made it quite cold from the wind chill but the shelter was free so we set up there and soon made the required contacts.  We shared the first few contacts to make sure we bolth qualified it and then I left Richard to clear the pile up.
GW/SW-003 Log

The return back to the car was again a pleasant walk back along clearly defined paths.  Altogether a very pleasant day out in the hills.
Journey Details
Date – 5th January 2019
Postcode – SA19 9UN
Parking – SN 799 238
Radio – Kenwood TH-D74
Antenna – Nagoya NA771
Band – 144 FM
Contacts – 5
SOTA points – 8+3
Group – Myself & Richard
Walking Route Summary