GW/SW-006 & GW/SW-007 – Will it ever stop raining?
Another early start on a wet and windy weekend.  The forecast was saying that the rain would ease off for a while on Sunday morning, it was wrong.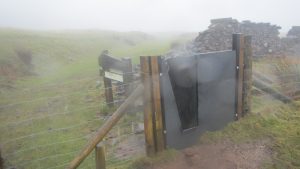 Arriving at the caving club car park in good time for a 9am start, I was soon on the hill.  The rain didn't stop but it did ease a little for a while.  I reached the turning point for the final ascent up to the summit of Fan Gyhirych but again didn't find the path up so ended up cross country until near the top.  Viability was no more than 50 metres.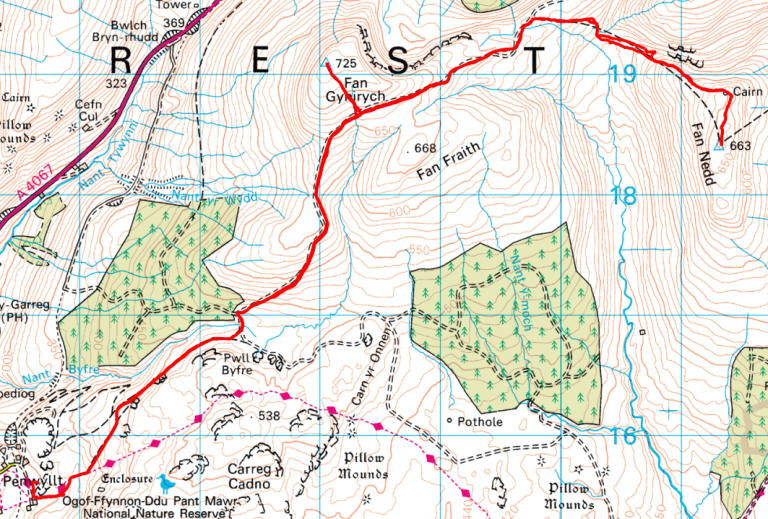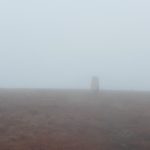 I set up the station next to the trig point and settled down inside my emergency shelter to try and avoid the worst of the weather.  I spotted myself on the sms system and was soon working the pile up.  I made eleven contacts, all on vhf fm.
The weather was not improving so I decided to pack up the kit and get back down to the track where it would hopefully be a bit calmer.
Fan Gyhirych Log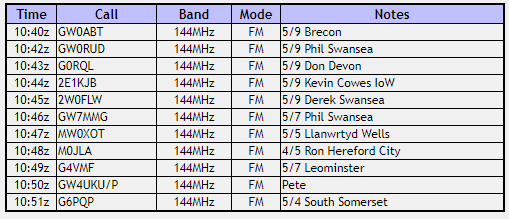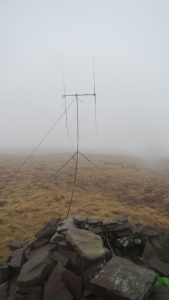 Back at the track I continued east towards Fan Nedd.  Just before I reached the top of Fan Nedd I heard a call of CQ SOTA on the radio so I stopped and logged Phil GW4HQB/P over on Mynd Troed for a S2S contact.  I was just about into the activation zone which was lucky.  I continued along the ridge down to the trig point at the southern end where I set up the station in the shelter.  It was quite blustery there so I had to add additional guying to keep the antenna upright.  I soon had another 6 contacts in the log making a total of 7 for Fan Nedd.
Fan Nedd Log

I soon packed up and descended Fan Nedd, then on the long walk back along the track I heard Phil GW4HQB/P calling CQ again, this time from the top of Mynydd Llangorse, so I stopped and got the radio out for another summit chaser log entry.  If you read this Phil please note that you logged my call sign wrong on both your summits.
Journey Details
Date – 28th January 2018
Postcode – SA9 1GQ
Parking – SN 855 155
Radio – Kenwood TH-D74 + 50W PA on 2m
Antenna – 2 ele dipole
Band – 144 FM
Contacts – 11 + 7
SOTA points – 6 + 4
Group – Myself
Walking Route Summary