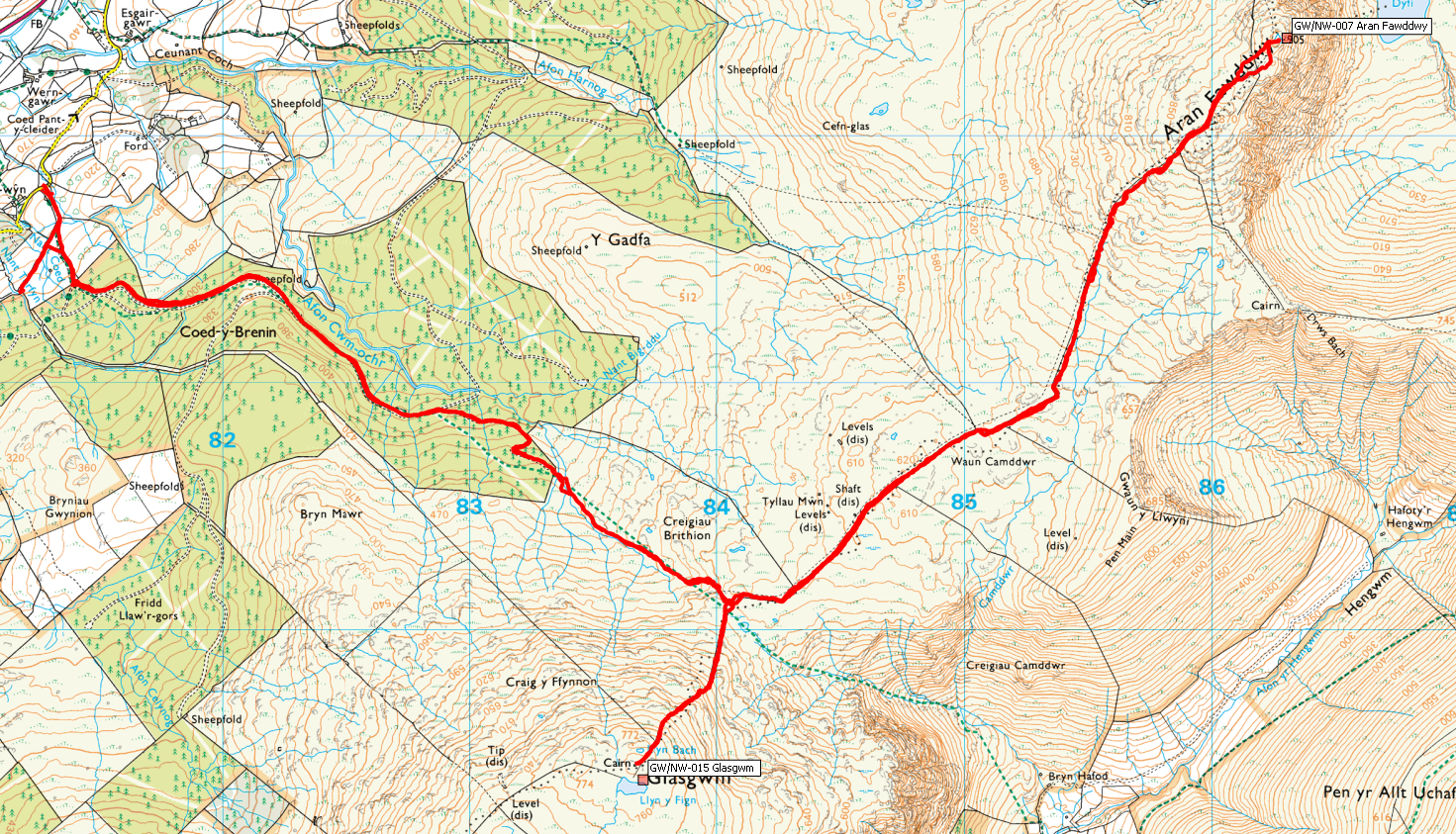 GW/NW-015, Glasgwm – 779m, 6 points
There is limited parking at SH 812 217, space for one or possibly two cars only, parked carefully on the grass bank.  From here there is an obvoius track leading South until you get to a gate where the path forks, take the less obvious left hand path through the gate and up the hill towards the woodland.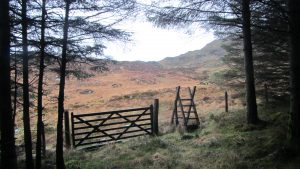 Once into the woodland there is a good forestry track through the woods until you get to a stile at SH 833 206 which opens out onto the flanks of Craig y Ffynnon.  The path here is not so clear, just follow the stream up keeping it to your right until you reach the col at SH 840 200. Turn South here following the fence line to the top of Glasgwm.
There is plenty of room at the top to set up, I soon had the station operational and fifteen entries in the log from a broad area.
GW/NW-015 log
When finished descend back down the same route to reach the col again at SH 840 200.
GW/NW-007, Aran Fawddwy – 905m, 8 points
From the col head North East following the fence line, at times on the left and sometimes on the right.  There is a path of sorts which has in places been laid with old railway sleepers, but these are treacherous in wet weather and best avoided except where essential to cross the small swamps.  I expect it is a lot easier in the dry of summer.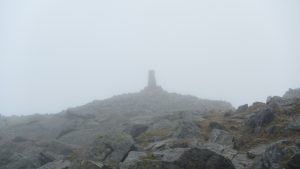 Eventually you will reach the summit which is a little way off from the fence line so in poor visibility leave the fence at SH 861 222 and head North East for the summit.  There is a nice trig point on the top which makes a good shack.  I set up the station here and soon had twenty three contacts in the log.
GW/NW-007 Log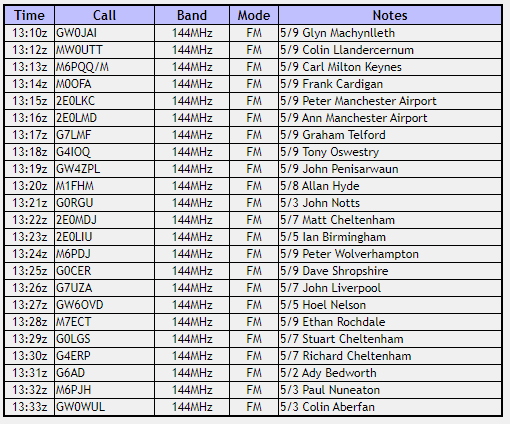 The return route is just a case of following the fence line back to the col and then down the valley and back through the woods.
Journey Details
Date – 21st December 2019
Postcode – LL40 2BL
Parking – SH 812 217
Radio – Kenwood TH-D74 + 50W PA on 2m
Antenna – Long Ranger
Band – 144 FM
Contacts – 15 + 23
SOTA points – 6 + 3 + 8 + 3 = 20
Group – Myself
Walking Route Summary