GW/MW-002, Great Rhos – 660m, 4 Points
This year I decided to try the approach to Great Rhos from the North.  There have been reports that the danger area to the South and West of the summit has ben expanded and although access should be still possible from that direction the route may be extended to avoid the expanded area.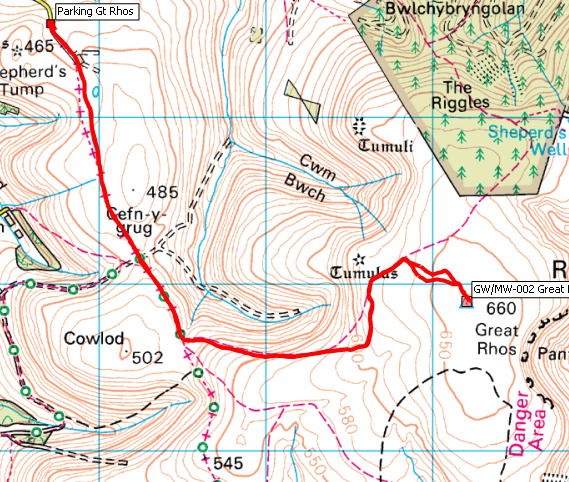 There is room for a couple of cars to park at the end of the track at SO 156 655.  It's fairly obvious with an old railway truck dumped beside the road.
From the parking spot it's a pleasant walk gently climbing to an obvious left turn that leads up towards the summit.  When the track meets the fence line continue North and then North East following the fence until you find the gate at SO 178 641.  From here you will need to take a bearing and head South East out over the heather until you spot the trig point marking the summit.
GW/MW-002 Log

Journey Details
Date – 23rd February 2019
Postcode – LD1 5TD
Parking – SO 156 655
Radio – Kenwood TH-D74
Antenna – MFJ Longranger
Band – 144 FM
Contacts – 8
SOTA points – 4 (+3)
Group – Myself
Walking Route Summary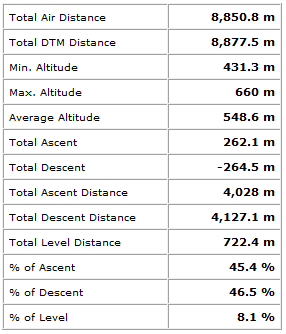 Route Profile