GW/SW-030 – Mynydd Machen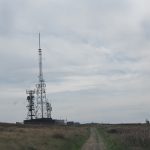 A trip over to South Wales for work offered the opportunity to bag a few of the lower Welsh one pointers.  There is a good approach to Mynydd Machen from the North West along the service track for the radio tower located on the summit.  I parked the car on the road ST 215 907 where there is just room to squeeze one car onto the verge.  The track has a gate but it doesn't look like it is used and whilst I was there a dog walker turned up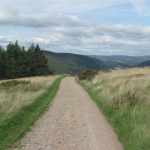 and drove straight up the track to park about half way along.  The first 300m or so of the track are in good condition and there are plenty of spots along the verge where you could leave a car.  Beyond this the track is a bit rougher but still passable all the way to the top.
At the top there is a trig point located a reasonable distance from the radio tower but close enough so that I was still getting de-sense on the radio.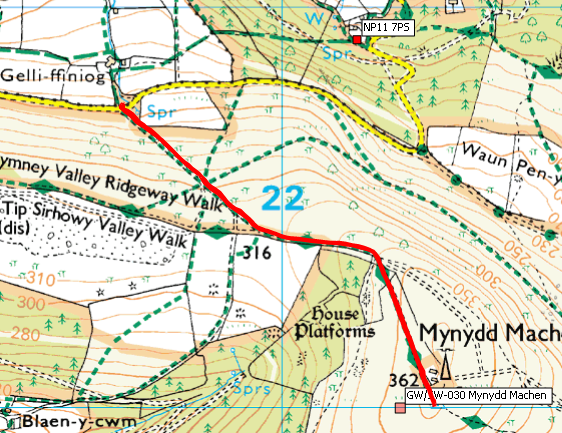 As I arrived at the summit I could hear people on the calling channel just using the Nagoya on the HT.  Whilst stood there I made five contacts, including two summit to summits before I had even taken off my rucksack, so with this one in the bag I decided to press onto the next one rather than stopping to set up properly.
Journey Details
Date – 30th August 2018
Postcode – NP11 7PS
Parking – ST 215 907
Radio – Kenwood TH-D74
Antenna – Nagoya NA771
Band – 144 FM
Contacts – 5
SOTA points – 1
Group – Myself
GW/SW-030 Log

Walking Route Summary