Saturday morning we were up for an early start, planning to complete the Snowdon horseshoe, a classic Welsh route including a traverse of the infamous Crib Goch, a knife edge ridge. Unfortunately the crowds beat us to it and the main Snowdon car park was already full when we arrived at 8:30am. A quick re-plan and we headed down to do the Watkins path instead.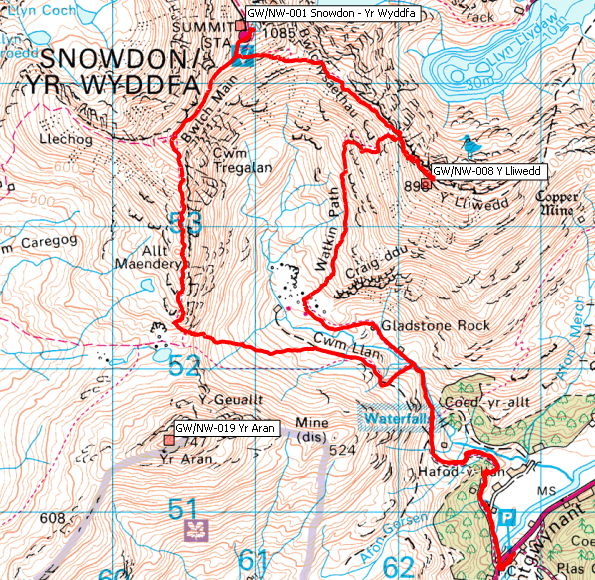 GW/NW-008, Y Lliwedd – 898m, 8 Points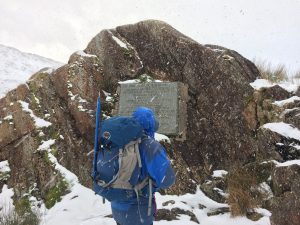 A few hours later we arrived at the summit of Y Lliwedd at 898 metres. With temperatures well below freezing and an additional ten degrees of windchill, we didn't want to stay there for too long. We set up the radios and worked stations from the Wirral through to Eire, a few in Anglesey and over to Manchester and Bolton.  There is no shelter at the top of Y Lliwedd so after nine QSOs we were all ready to leave.
GW/NW-008 Log

GW/NW-001, Snowdon – Yr Wyddfa – 1085m, 10 Points
From Y Lliwedd, it's just over 150 metres of decent back to the Bwlch Ciliau and then the long climb up to Snowdon summit. The snow was fairly deep in places; on some of the steeper sections we were cutting steps to make the ascent.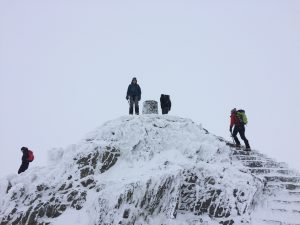 Once we reached the ridge at the top of the Watkins path though we were greeted by the masses that had come up via the Pyg track from the main car park.
The wind on Snowdon summit was stronger and the temperatures even lower but we found a little shelter beside the summit cairn and soon logged contacts into Dublin, Telford, Anglesey and around the North West of England.
GW/NW-001 Log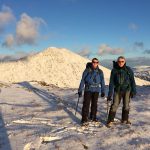 By the time we left the summit we had all lost contact with our PTT fingers which were now frozen solid.  Our return route was back down Bwlch Main, over Alt Maenderyn and down to the lake at Bwlch Cwm Llan where we turned East to regain the Watkins path and back home.
Journey Details
Date – 2nd February 2019
Postcode – LL55 4NR
Parking – SH 628 507
Radio – Kenwood TH-D74
Antenna – 2 Ele Yagi + MFJ Longranger
Band – 144 FM
Contacts – 9 + 7
SOTA points – 8 (+3) & 10 (+3)
Group – Myself, Peter & Richard
Walking Route Summary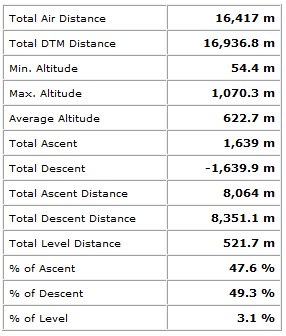 Route Profile