GW/SW-011, Sugar Loaf – 596m, 2 points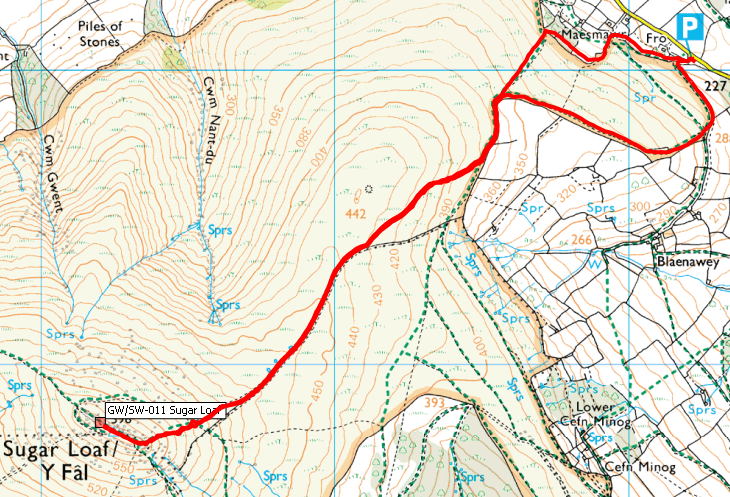 The weather forecast wasn't that promising for the morning but in the event it turned out to be not that bad a day.  I arrived at the car park to find it already full with a group of mountain bikers about to set off for a day out.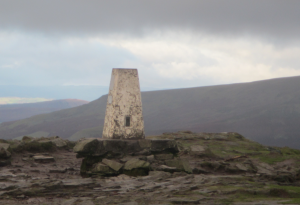 I managed to squeeze the car in the last space and was soon out on the trail.  There are two likely routes up from the car park so I opted to go up one and return via the other.  Of the two the more Southerly loop is definitely the easier, next time I will use this path both ways.  There is a good path all the way up to the summit and on a clear day will present no problems.  This is a popular summit and even on a blustery January morning there were plenty of people on the top.  I managed to find a spot clear of the trig point where I set up.  I soon had seven contacts in the log and was on my way back down.
GW/SW-011 Log

Journey Details
Date – 12th January 2020
Postcode – LD3 7UL
Parking – W 03°01'46.63″ N 51°52'27.44″
Radio – Kenwood TH-D74
Antenna – Diamond SRH770S
Band – 144 FM
Contacts – 7
SOTA points – 2+ 3
Group – Myself
Walking Route Summary